Alright, I've been looking at a bunch of custom Beretta 92s. Nice stuff, and I was thinking of dressing this 96 up with all kinds of useless gadgets. Everyone knows, the more stuff you put on your gun, the faster and straighter the bullet goes.
But seriously, I want to get this thing repainted and dressed for the ball. I've been seeing a bunch of profile compensators for the beretta 92, but I can't find a single one for the 96. Anyone here know of any resources that could help?
This picture doesn't show it, but it's got the compensation porting on top of the extension. This piece fixes to the frame and guide rod.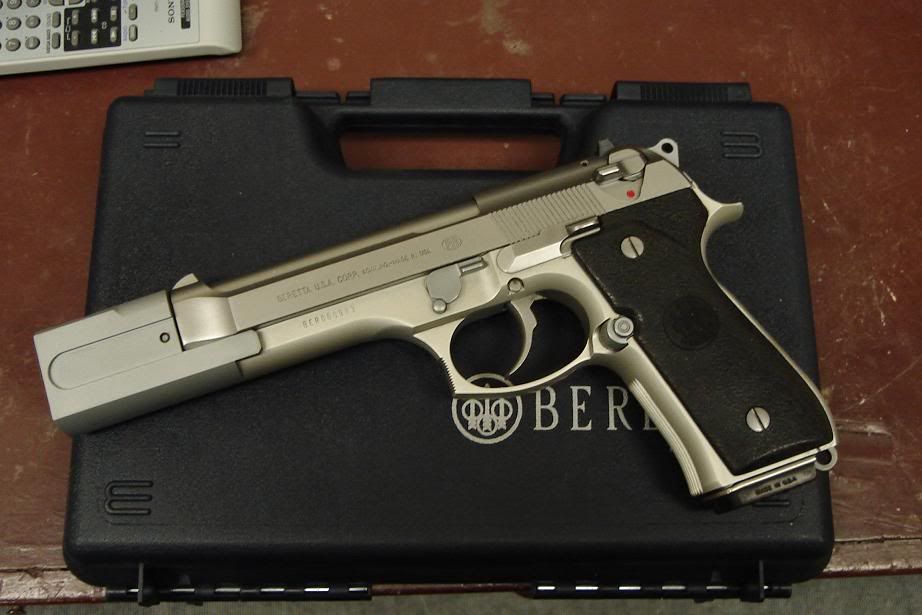 Basic Gun Safety by Jeff Cooper:
1) All guns are always loaded
2) Never let the muzzle cover anything you aren't willing to destroy
3) Keep your finger off the trigger until your sights are on the target
4) Be sure of your target and what is beyond it